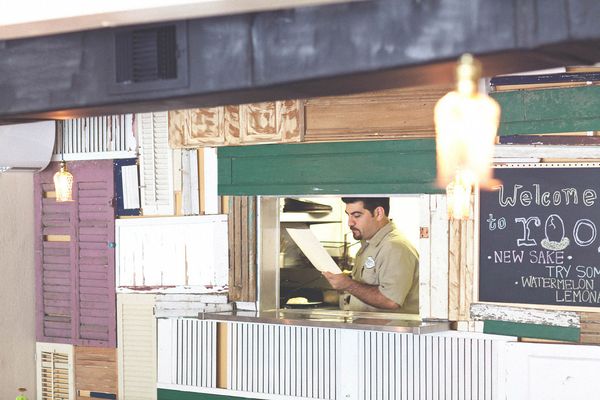 Taking his passion and the experience he gained staging at Picholine in NYC and Madrona Manor in Napa along with his work at Brennan's, Haven, Soma and most recently as consulting Chef for Saint Genevieve in West Ave, at 26-years-old Kevin Naderi opened his first restaurant, Roost in December, 2011.
Roost's 50-seat space is cozy and unpretentious amid walls paneled with old shutters and Edison-like light fixtures fashioned from gutter drains. Roost's rustic and diverse menu is revised every three weeks, inspired by local availability of farm-fresh seasonal ingredients and flavors of the world including the American south, Asia and from the Middle East, taking advantage of Naderi's Persian heritage. Says Naderi, "I've taken a little bit from everywhere I've worked. It's a good showcase for what we do."
Roost offers happy hour from 4 until 6:30 pm Monday-Friday featuring a value-driven list of wine, beer and sake.